Ech is all West Coast. Will is all East Coast. Not just that, I'm Northwest and he's Southeast.
Sports:
This is where most of our differences really hurt our relationship. I hate Lebron James and Will loves the Miami Heat so there's always a lot of gloating, dirty looks, and a few death threats when my Portland Trailblazers plays his team.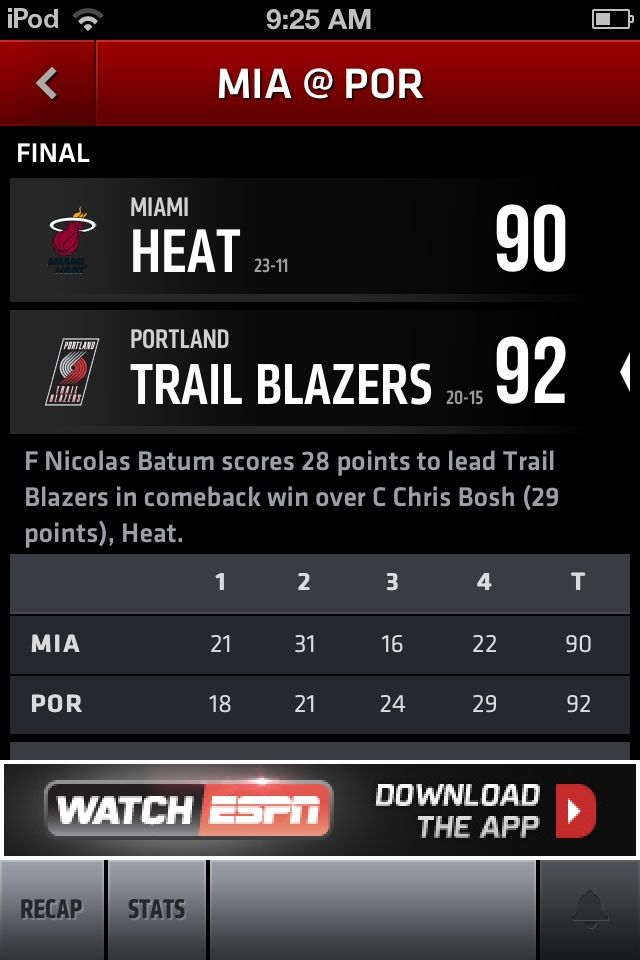 HAHAHAHAHA!
Of course I texted this to him to make sure he didn't miss the score.
When it comes to football, we're more than happy to root for each other's teams. In fact we followed both my Ducks and his Seminoles carefully this last season. It was a punch to the gut with both our losses. We're not as deeply invested in my Seahawks or his Buccaneers but we definitely keep an eye on our guys throughout the season. When our teams play each other though...there's absolutely no love between us. It's all trash talk and hate. It takes a few days for the losing team to get over the bitterness and anger.
Locality
Will couldn't even say Albertsons. I didn't recognize any stores when we were in Florida. We always laugh at each other when we figure out another store or restaurant the other has no idea about. I don't think I have an accent, but sometimes my Hawaiian roots come out and I'll say something in Pidgin or Japanese that he won't understand. I had a hard time explaining bachi (kind of like bad karma) and gulla gulla (the phlegm in the back of your throat) to him. He doesn't always have a hick accent (my teasing way of describing his southern accent), but when he gets excited or talks really fast it comes out.
City v Country
I'm a total city girl. I have no problem catching the bus or Max when I'm in Portland. I lived in Felony Flats while I was in high school. (Don't worry the worst things that happened was someone stole our bikes from our back deck and a meth cooking mobile home parked on our street...oh and a meth house at the end of the block. But really I never really felt unsafe.)
Will is a total country boy. He went mudding and four wheeling and isn't afraid of snakes or gators. He made sure to get me nice and muddy when we took me out in his family's Rhino. He thinks camping should be in the middle of the forest with no amenities (*shudder*).
I'm guessing when we settle down we'll have to find a house on the outskirts of town. Close enough to the city for me to feel comfortable and far enough away from the center to give Will space to breathe.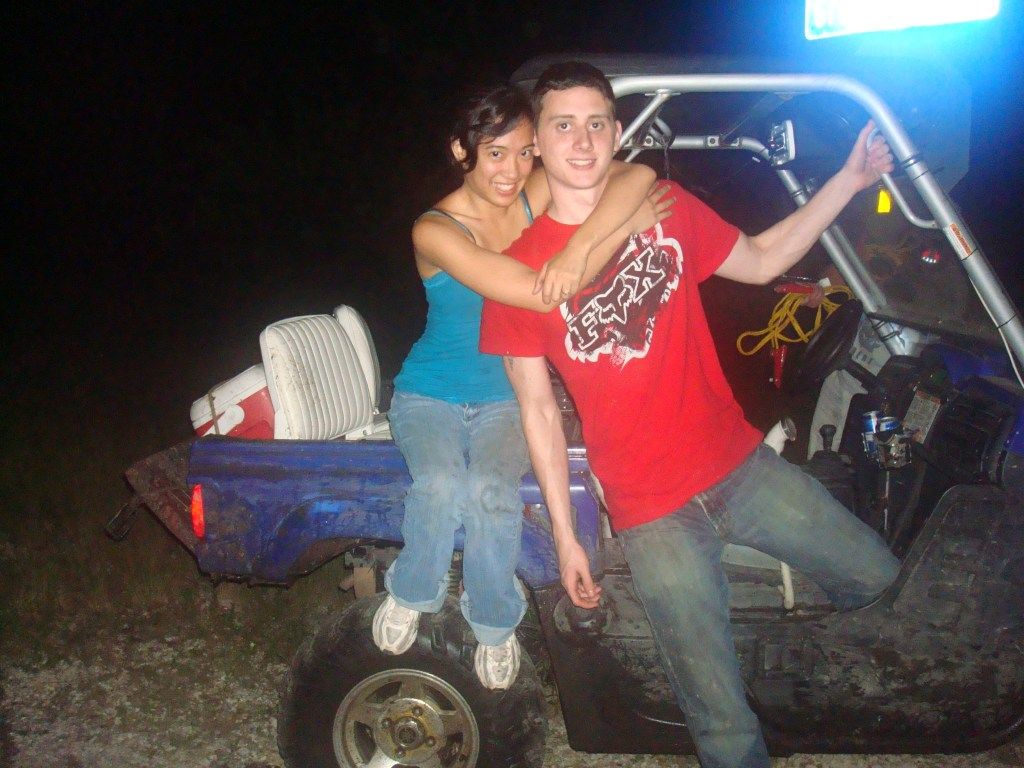 There's a lot teasing when it comes to our backgrounds, but somehow all the opposites work for us. The only time I ever got really mad at him over our coastal feud was when I wanted bright pretty ocean blue for a wedding color and Will said, "I ain't no Crip!" He was joking in the way he said it, but sadly he wasn't joking about the colors.