It was another beautiful weekend, so we packed a few cars and drove about an hour to the beach. The vendors were out in full force...which was annoying and tempting at the same time. I loved the kites. I didn't necessarily want one, but I wanted someone to fly one next to me so I could watch it. As usual the guys started running around with a football. They turned a friendly game of catch into a full contact sport. I'm sure the people around us were thrilled.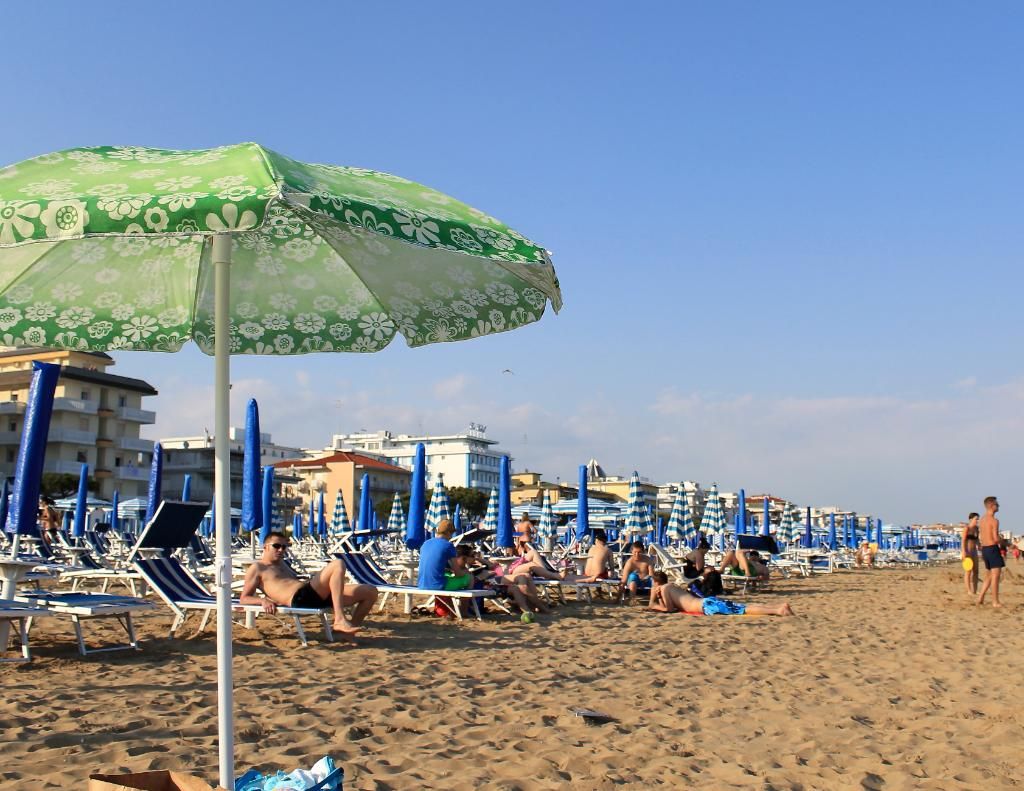 The hotels put out loungers for rent and take up 90% of the sand. There's not a ton of space to run around since everyone is packed into the strip of sand between the water and the loungers. But I have to admit, those loungers are nice to lie on.
One of the guys dug a hole so of course someone had to get buried. And then splashed with water. And then given boobies.
On the way home, the Italian skies put on a gorgeous show for us. I'm a total city girl, but I'm loving these country skies.