Seester stopped in for a mission so Daddy took the day off and we went to meet her in Waikiki. One of the guys on her crew hadn't been here before so we walked up and down the strip and acted like tourists for the day. It was fun! I haven't done that since Will and I visited back in 2010.
We were up before the sun...hence the Starbucks.
Swinging around on the tree roots like I used to when I was a kid.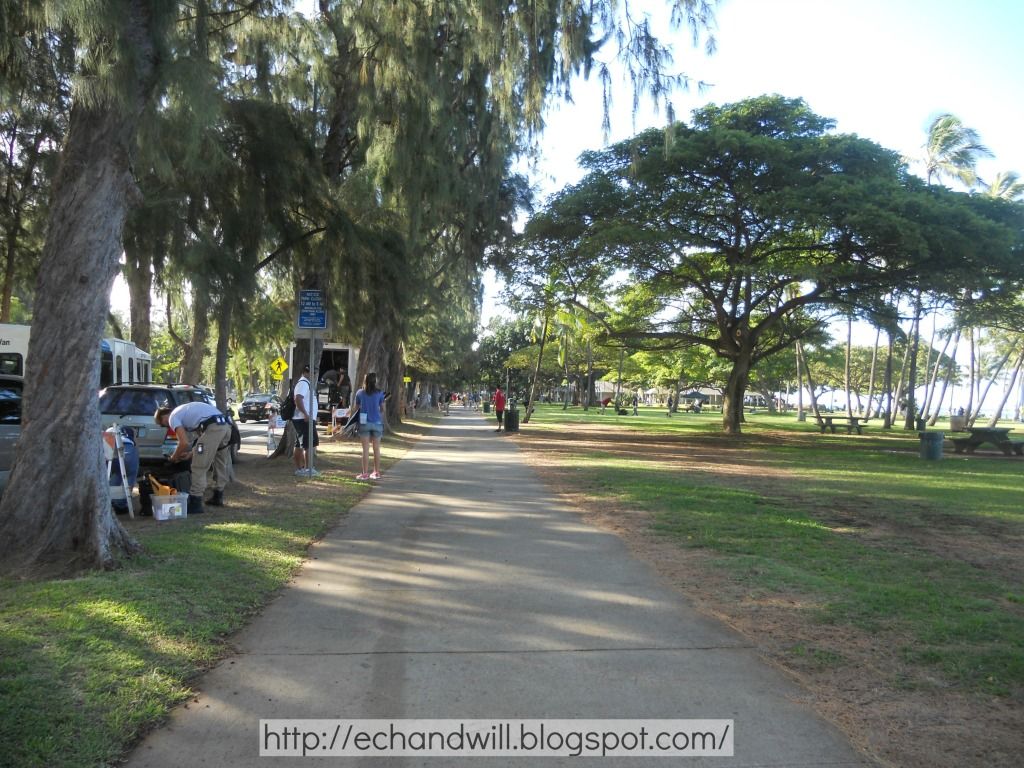 Those are tv crews lining the sidewalk. They were getting ready to shoot scenes for Hawaii 5-0.